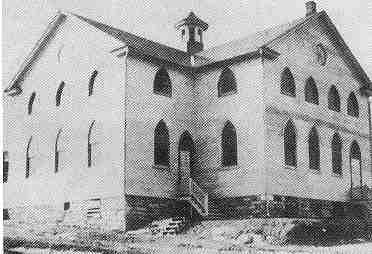 Our History
100 Years-Serving the Faithful
Originally the Fairview Chapel (or St. John's Second Reformed Chapel), Salem was the vision of Mrs. William Derk who saw it as the ideal location for a Sunday School. The building had originally been the Lafayette schoolhouse. St. John's organized, planned and was granted permission by Coal Township School Board to hold Sunday School classes in the building.
In 1912 the Salem Congregation was organized and called Rev. L.E Blair as their first pastor. In 1914 as numbers continued to grow and the Chapel became too small, the south annex was built to the chapel. In 1915 new pews were added and in 1928 various departments and classes grew to a point where the congregation erected a new Sunday School building. The Cornerstone Laying ceremony for the new building occurred in 1929.
In 1934 the Reformed Church of America and the Evangelical Synod of North America united to form the Evangelical and Reformed Church at that time Salem became Salem Evangelical and Reformed Church. In 1957 the Evangelical and Reformed Church joined with the General Council of Congregational Christian Churches to form the United Church of Christ.
Today Salem is a member of the Central Association of the Penn Central Conference of the United Church of Christ. Salem celebrated its 100th Anniversary in 2012.